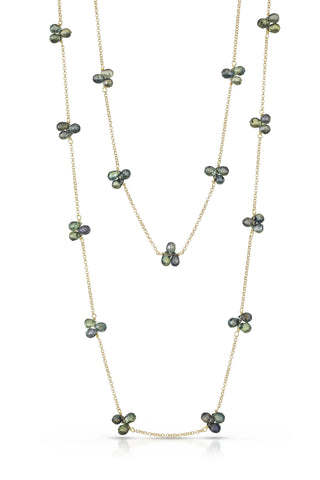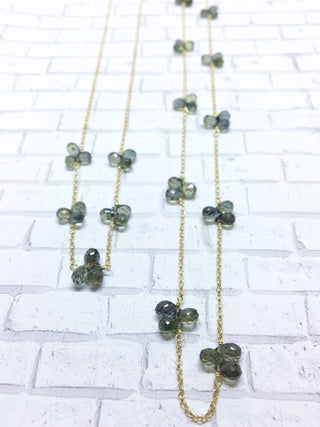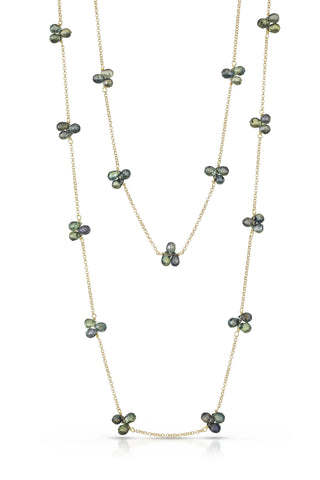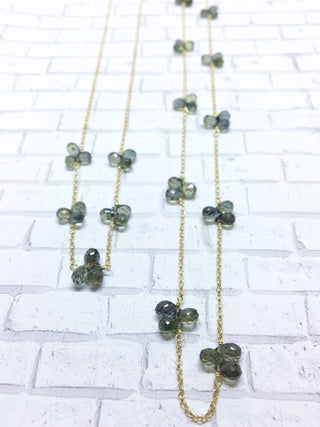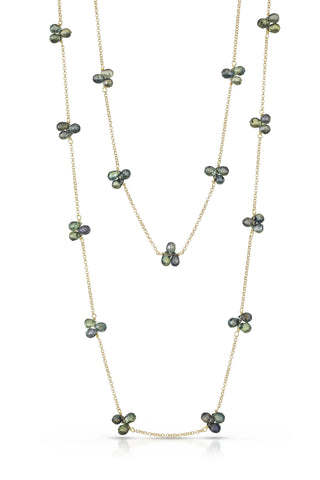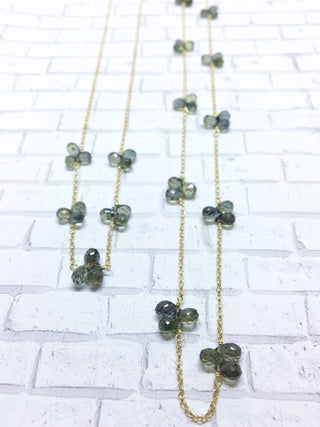 petal necklace - green sapphire with 14k yellow gold chain
petal necklaces are delicate chain designs with fancily cut briolette gemstones on sterling silver or 14k gold chains. Length can be adjusted so please inquire.
Size
15"-17" with 5 sapphire units
16"-18" with 5 sapphire units
20" with 10 sapphire units
26" with 19 sapphire units
Tell more about your product, care instructions, country of origin, manufacturer information, matching colors and accessories.