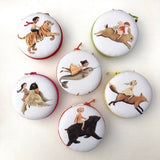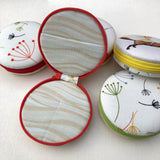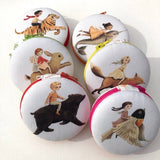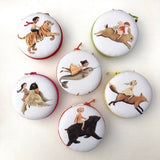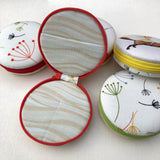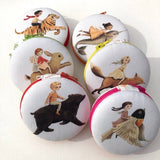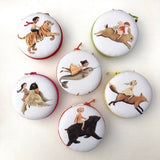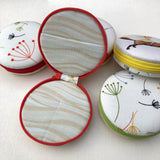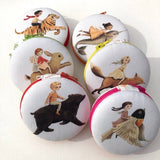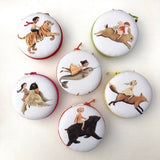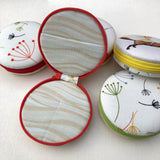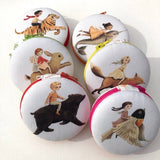 whimsical animal riders
This fabric design is by one of my favorite illustrator Emily Winfield. 

3"x3"x1" Divided pockets on bottom half, and one pocket on top. 
Inside fabric may be different from pictured. 
Design
tiger
bird
narwhal
bear
rabbit
fox
Tell more about your product, care instructions, country of origin, manufacturer information, matching colors and accessories.