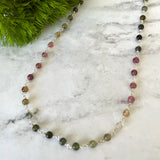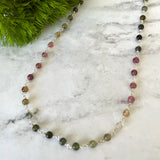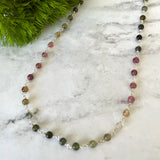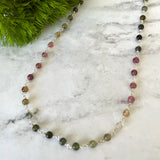 Gem necklaces - silver
All the beautiful gem stone beads are turned into necklaces here. Length can be adjusted upon request for any of them - please inquire! 
Style
green opal 16"
multi color tourmaline 18"
peacock pearls/grey moonstone
Tell more about your product, care instructions, country of origin, manufacturer information, matching colors and accessories.