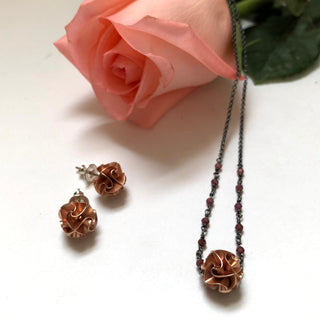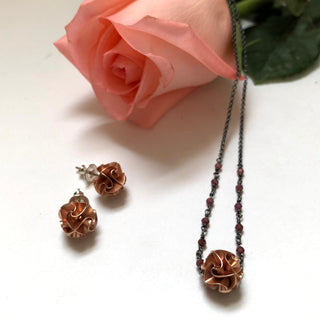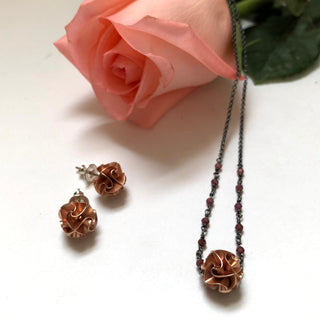 Mini Flora Necklace with Chain
Simpler necklace with mini flora beads. Oxidized chain has a 2" extension on back.
3/8" x 3/8" x 15-17" adjustable chain.
Color
silver with labradorite
gold with pyrite
oxidized black with black spinel
rose with garnet
Tell more about your product, care instructions, country of origin, manufacturer information, matching colors and accessories.