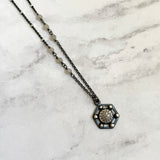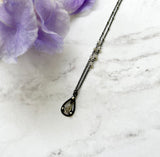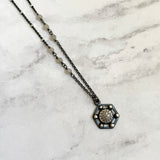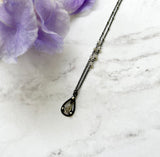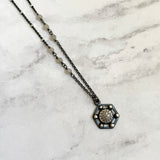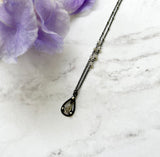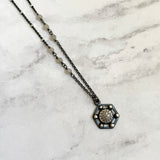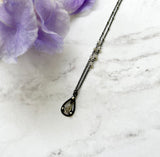 Geometric pendant - silver
Pendant is app. 1/2" diameter.
5/6mm round pave diamond beads with fine silver bezel.

All pendants are 15"-17" adjustable on back. Faceted labradorite beads are used for accents on oxidized sterling silver chain. 
style
hexagon
circle
square
drop
fan
marquis
triangle
Tell more about your product, care instructions, country of origin, manufacturer information, matching colors and accessories.