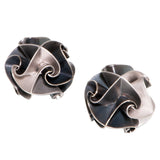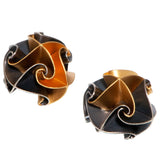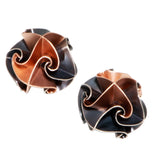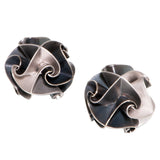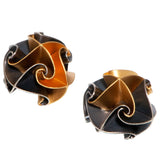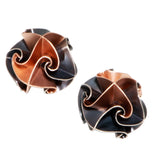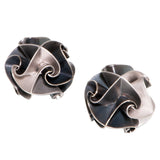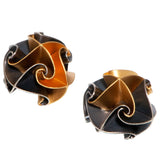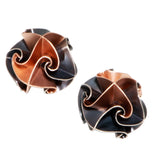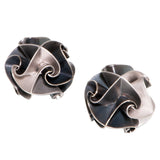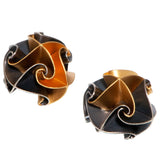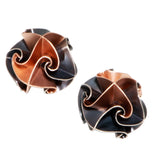 Flora Post Earrings
Each sphere is carefully hand-crafted from twelve sterling silver triangles. They are soldered, assembled, and connected together to create a refined array of floral elegance. Three color versions are available; black/silver, black/gold, and black/rose.

Small: 1/2" x 1/2" x 1/2"  
Large: 5/8" x 5/8" x 1/2" 
Sterling silver posts.
Color
Black/Silver
Black/gold
Black/Rose
Tell more about your product, care instructions, country of origin, manufacturer information, matching colors and accessories.