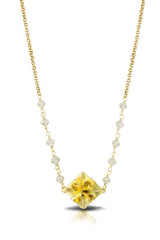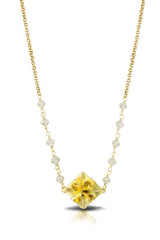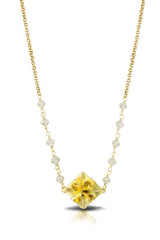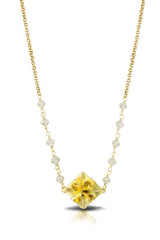 18k stardust necklace with grey diamond
Each sphere is carefully hand-crafted from twelve sterling silver triangles. They are soldered, assembled, and connected together to create a refined array of floral elegance.

18k yellow gold bead, 18k gold rolo chain, 18k gold wire wrapped grey diamond beads, and 18k gold clasp.
1/2"x1/2"x16"-18" extension on back.
Style
with chain
diamond all around
Tell more about your product, care instructions, country of origin, manufacturer information, matching colors and accessories.