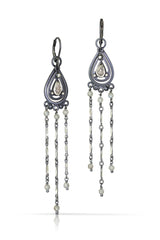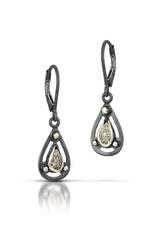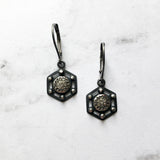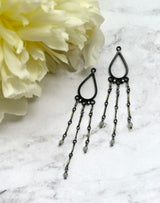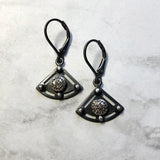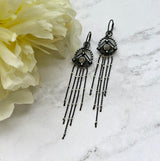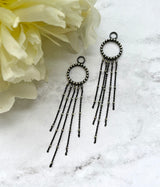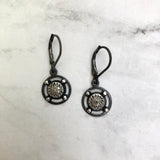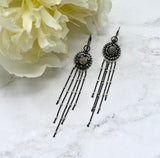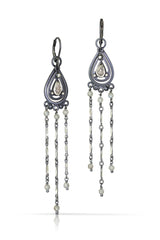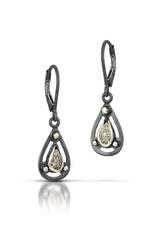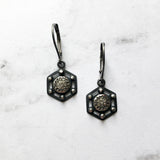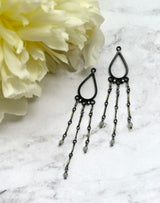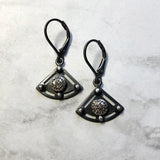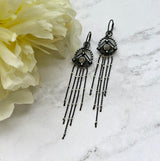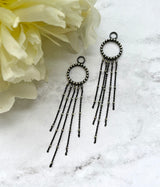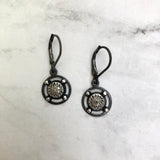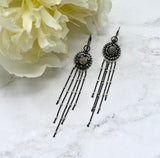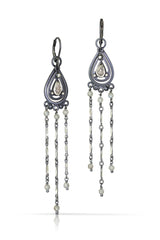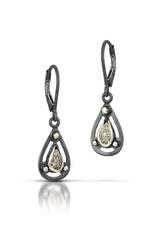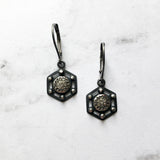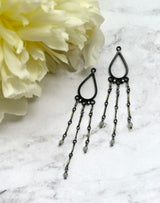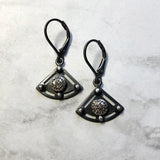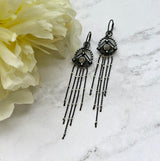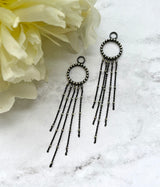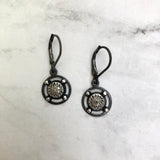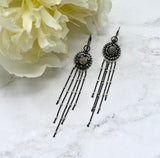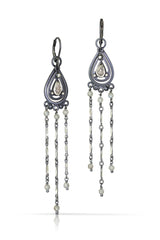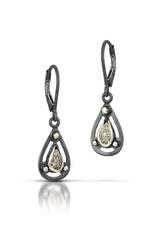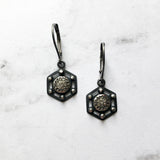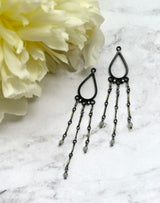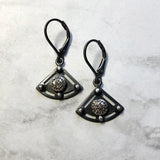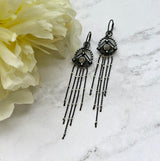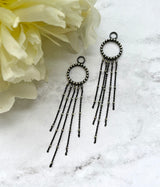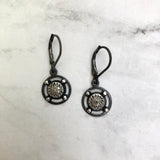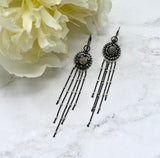 Geometric wire earrings - silver
Hexagon shape is 1/2" diameter.
Earwires are oxidized sterling silver.
5mm or 6mm round pave diamond beads with fine silver bezel.
Backing addition is 3" long. Both together is 3 1/2" long. 
style
hexagon
fan
circle
Add backing circle
square
triangle
teardrop
Add backing teardrop
Tell more about your product, care instructions, country of origin, manufacturer information, matching colors and accessories.