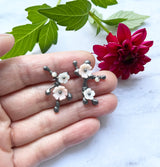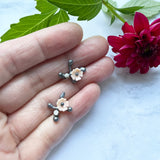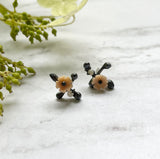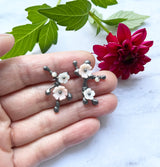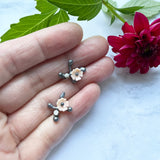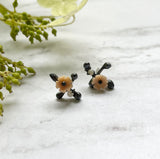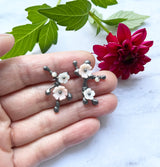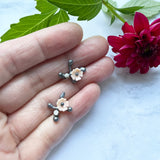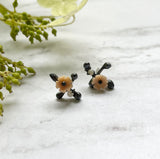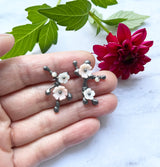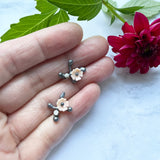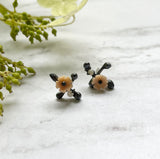 Sakura posts earrings
Sterling silver molded into organic branch like shape, and Mother of Pearl flowers and buds are added with sterling silver wire. 
Each shape is slightly different. 
Small: app. 1/2" length
Medium: app. 3/4" length
Large: 1" app. 1" length 
Tell more about your product, care instructions, country of origin, manufacturer information, matching colors and accessories.